Reconstruction and construction of the Imam Al-Bukhari Memorial Complex
The project aims to renovate the memorial complex, and the construction of hotels in the area will contribute to the development of pilgrimage (small hajj), an increase in cultural and exploratory excursions, trade and pilgrimage tourism.
Project features - a mosque with a capacity of 9020 people, 4 minarets with a height of 74.6 meters, room for ritual ablutions for 164 people, hotel complex, administrative building and service building, the tomb of Al-Bukhari
Implementation dates
Date of contract signing: 2020y. Date of delivery: 2023y.
Customer
Engineering company of Samarkand region
Contractor
General Contractor:
«Enter Engineering» PTE LTD
Contractors:
Subcontractors:
Mobilization of manpower and equipment
Equipment +83 vehicles +709. units of manpower
Location
Khartang village, Payaryk district, Samarkand Region, Uzbekistan
EPC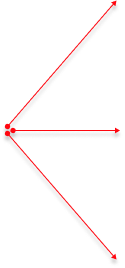 Projects
Construction of a tourist center in Samarkand
The goal of the construction of the complex is to expand tourism infrastructure, develop and diversify the economy of the region and the republic as a whole, as well as build a modern and innovative future, including the protection of ecology and preservation of the historical heritage of Uzbekistan.