Construction of a new terminal at Samarkand International Airport
The goal of the new airport terminal is to create an international air hub, develop the tourist potential of the region, improve the quality of service and expand the range of services provided by the airport.

Project objectives are to increase passenger capacity per hour (from 350 to 1 thousand); passenger flow per year (from 460 thousand to 2 million); the number of regular flights per week (from 40 to 120); aircraft parking spaces (from 8 to 24).
Implementation dates
Date of contract signing: 2020y. Date of delivery: 2022y.
Customer
FIE "AIR MARAKANDA" LTD.
Contractor
General Contractor:
«Enter Engineering» PTE LTD.
Contractors:
Subcontractors:
Mobilization of manpower and equipment
+80 units of equipment +1.2 thousand units of manpower
Location
Ibn Sino Str., Samarkand
EPC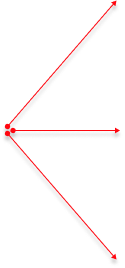 Projects
Construction of a tourist center in Samarkand
The goal of the construction of the complex is to expand tourism infrastructure, develop and diversify the economy of the region and the republic as a whole, as well as build a modern and innovative future, including the protection of ecology and preservation of the historical heritage of Uzbekistan.