Construction of copper enrichment plant No. 3 complex with a full technological cycle of production based on AGMK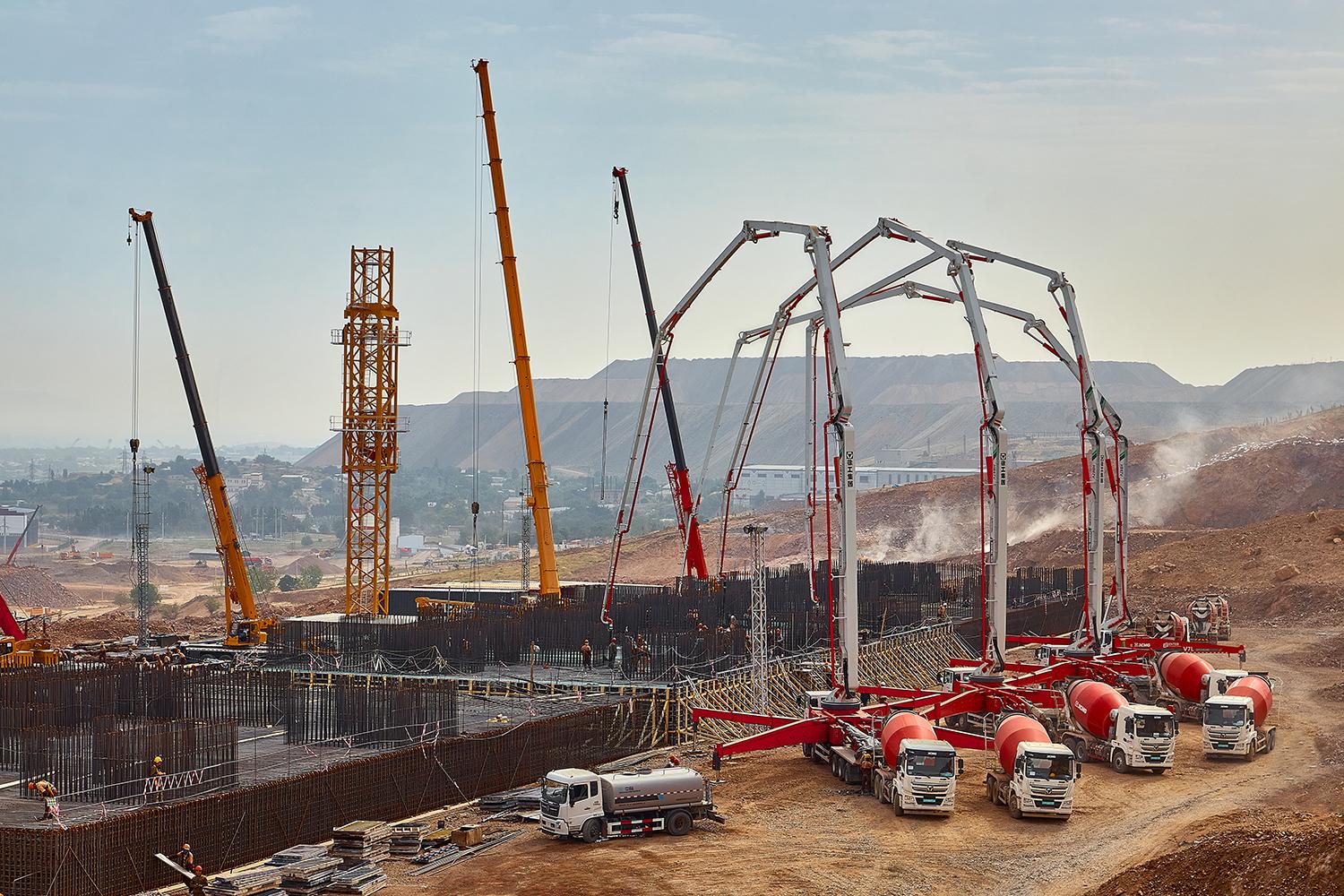 Project goal: expansion of production capacities of JSC Almalyk mining and metallurgical complex by 60 mln tons per year (First phase of Stage I*).
*The first phase of Stage I of expansion of non-ferrous and precious metals production on the basis of deposits of JSC Almalyk MMC provides for construction of copper facilities concentrating plant No. 3 (MOF-3) with annual mining and processing capacity of 60 million tons of ore.



Implementation dates
Date of contract signing: 2021 yy. Date of delivery: 2024y.
Customer
JSC Almalyk mining and metallurgical plant.
Contractor
General Contractor:
Enter Engineering PTE LTD
Contractors:
JSC Almalyk MMC
Subcontractors:
Mobilization of manpower and equipment
+600 vehicles + 13 thousand manpower
Location
Almalyk, Tashkent region
EPC