Construction of a tourist center in Samarkand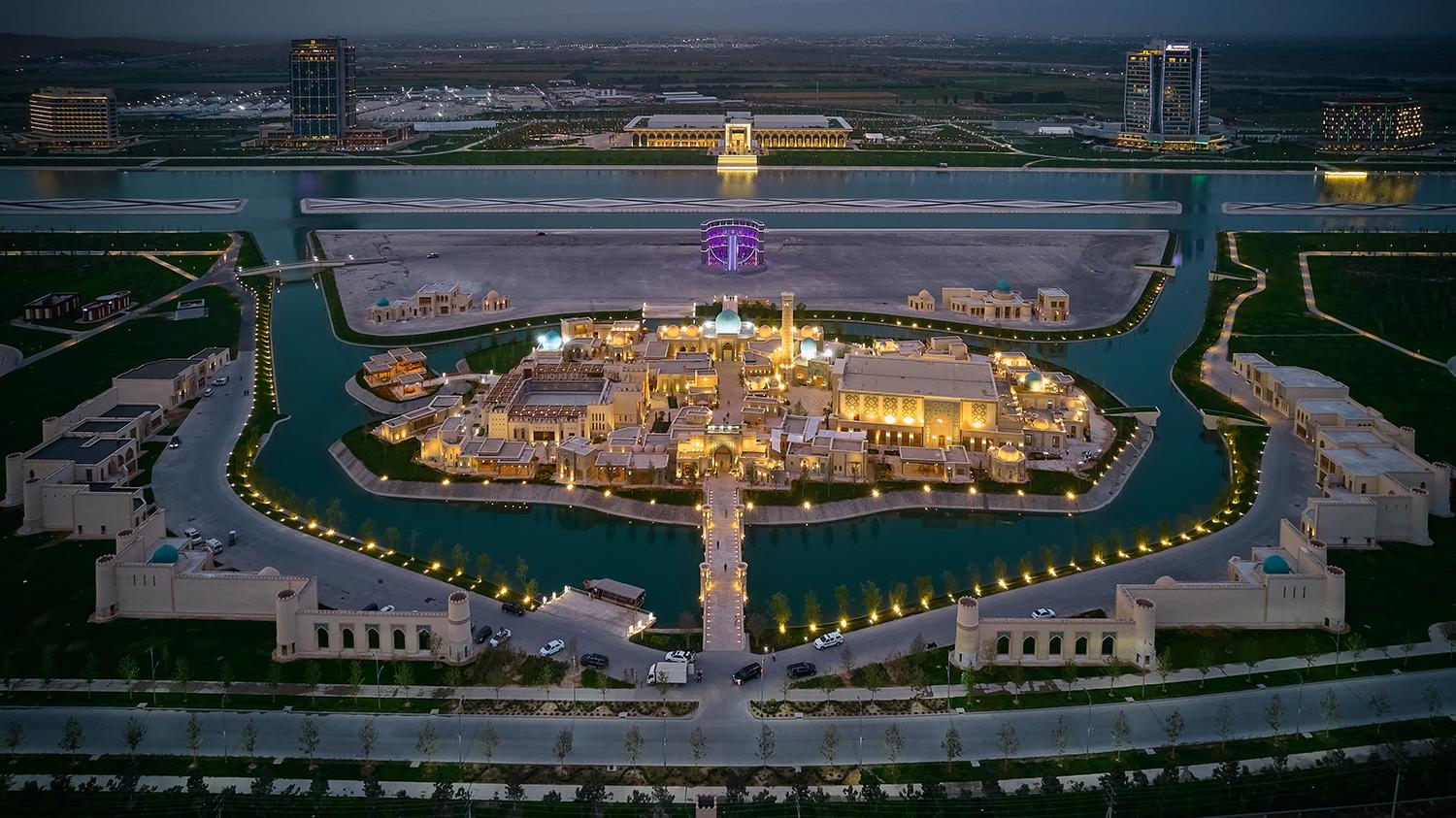 The goal of the construction of the complex is to expand tourism infrastructure, develop and diversify the economy of the region and the republic as a whole, as well as build a modern and innovative future, including the protection of ecology and preservation of the historical heritage of Uzbekistan.
The project provides for the construction of several new facilities (congress center, hotels, commercial zones) related to hospitality and leisure.
The northern business cluster will consist of a convention hall and four hotels with presidential suites and suites. These are 5-star Samarkand Regency Amir Temur with 233 rooms (the first and only hotel in Central Asia, including in the Leading Hotels of the World - LHW), 5-star Silk Road by Minyoun with 241 rooms; 4-star Savitsky Plaza with 175 rooms, 4-star Lia! by Minyoun Stars of Ulugbek with 170 rooms. All 5-star hotels have SPA, bars, restaurants, and swimming pools.
The ethnographic complex "Eternal City" is a visiting card of Uzbek culture, which includes the construction of buildings, and minarets, resembling the architecture of the Middle Ages.
Implementation dates
Date of contract signing: 2019y. Date of delivery: 2022y.
Customer
"Samarkand Touristic Center" LLC
Contractor
General Contractor:
Enter Engineering Pte. LTD.
Contractors:
OOO "Innocraft"
Subcontractors:
PSK BRIG OOO "AZIYA-TONG"; "GEFEST"; AB ITALIA; METEX
Mobilization of manpower and equipment
+900 units of equipment +10,000 units of manpower
Location
Highway M-39, Kungil str., Rowing Channel, Samarkand, Uzbekistan
EPC