Construction of the HUMO ARENA multifunctional ice complex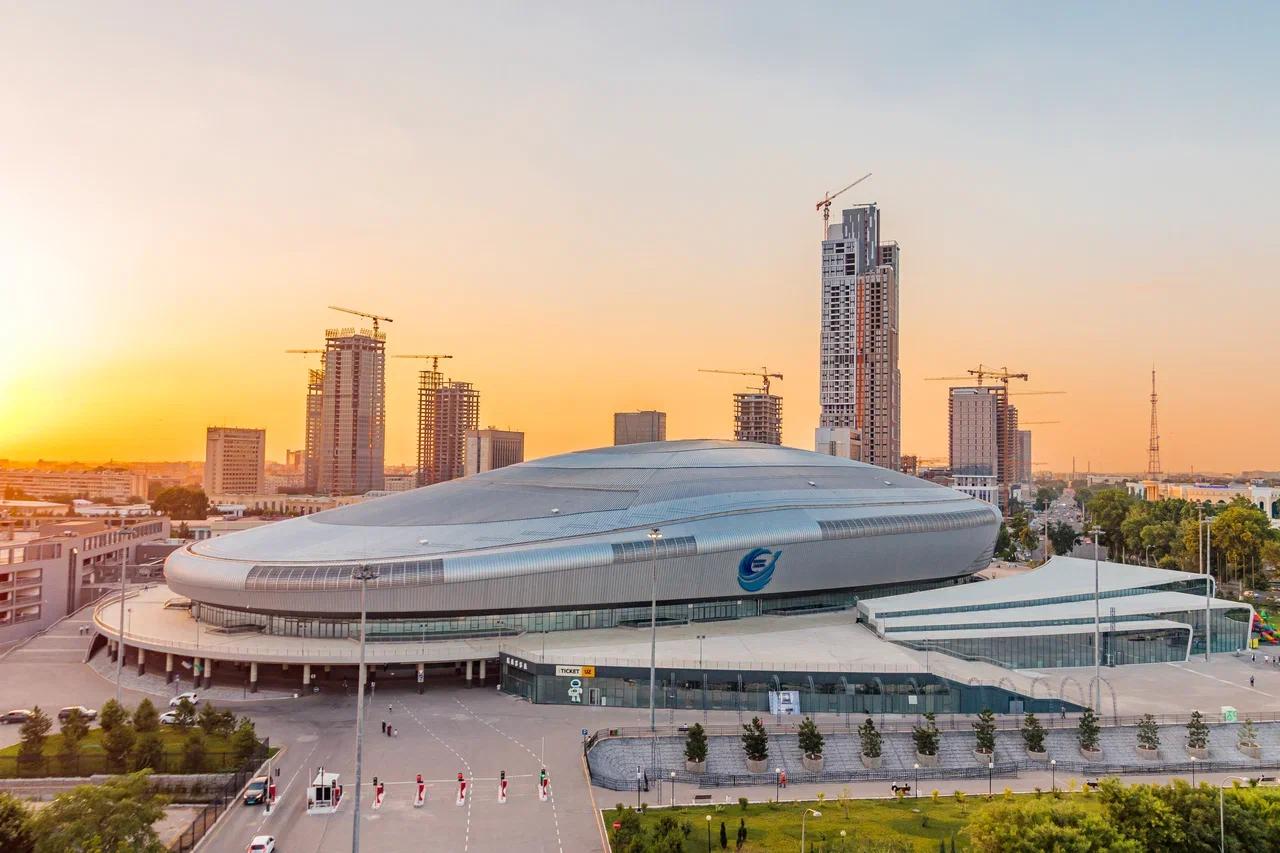 A multifunctional ice complex "HUMO ARENA" is designed to hold official events, competitions, exhibitions and concerts of international level in Tashkent.
The arena of the complex is designed for 12,500 seats and built on the principle of "transformer", which allows to re-equip the arena and the adjacent seating areas to hold

- International Ice Hockey Federation (IIHF), Continental Hockey League (CHL) and National Hockey League (NHL) hockey games;
- Figure skating competitions, including international level;
- competitions in power martial arts (wrestling, boxing, taekwondo, etc.) and in game sports (basketball, volleyball, handball, futsal, etc.), including international level;
- the training process and comprehensive training of athletes;
- public holidays;
- concert, show and cultural events of commercial and social orientation;
- exhibitions, forums, presentations, conferences, including international level.

Implementation dates
Date of contract signing: 2017y. Date of delivery: 2019y.
Contractor
General Contractor:
Enter Engineering PTE Ltd.
Contractors:
Subcontractors:
Mobilization of manpower and equipment
Location
Beshagach str., Chilanzar district Tashkent
EPC